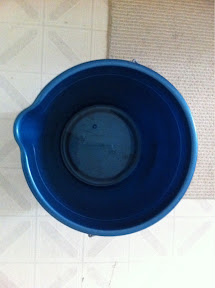 The day began by checking the bucket to see how much the ceiling leaked into the kitchen overnight. Moderate.
Drip drip drip goes the water.
But we have to wait until Monday sometime to see how bad the damage is.
I used the drip water to water the deck tomatoes. They look good.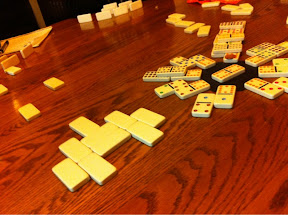 The day ended with competitive Roste dominoes. There are some new rules written in "the book" for next time.
And that, my friends, is condo living.